 Dear Friends, Fans & Family,
In rare form, I have combined Tony's and my email list to support and announce the upcoming debut of the film  "Death Makes Life Possible."  Those that have been a part of this process, have been waiting with great anticipation for this amazing moment.
May 29th, 30th, June 1st at the Sedona Performing Arts Center.
This film is the harmony of science and spirituality, but above all conveys the sacredness of life itself  in the most uplifting and insightful way.
I met the Director and Producer, respectively,  Mark Krigbaum and Angela Murphy during their film shoot in Santa Cruz, CA. Both were outstanding creative artists conducting the film shoots of many subjects including Tony Redhouse and Jaime Molina's brother, Manuel (in Watsonville, CA).
A warm and sincere thank you to Executive Producer,  Marilyn Schlitz PhD, for this unique and inspiring opportunity for Tony Redhouse to share his gifts. A special thanks to Mark and Angela for their extensive work and contributions to this project; I'm grateful to have met you both.   Another big thank you to Jaime Molina for opening the doors to his family, his home and his life.  This was altogether too special.
Many beautiful films will be presented at the Illuminate Film Festival in Sedona, Arizona.  For those of us that can not attend. Keep this link bookmarked:
May 29th – June 1st, Sedona, Arizona
TONY BLESSES THE VIEWING HALL WITH A MUSICAL PRESENTATION.
Tony will be present at the film festival as a viewer and also as a presenter on May 30th. A stellar moment. Say "hi" to Deepak Chopra for us, please Tony!
Tony Redhouse please connect on Facebook or directly by email:
tonyredhouse@gmail.com (please note we will all be traveling this week, but don't hesitate to write!)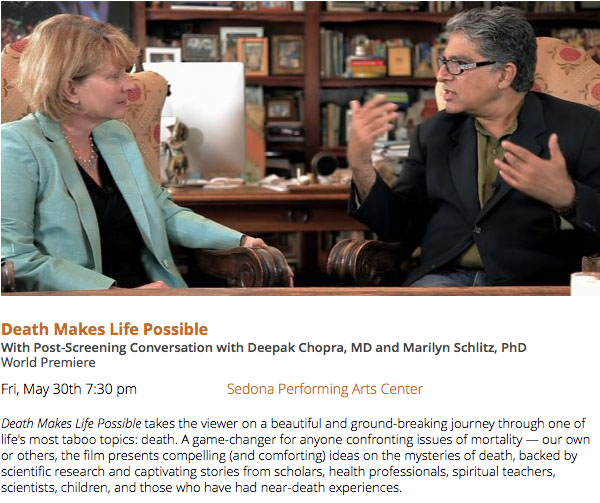 See Film Trailer:
Thanks to all of you for your ongoing and kind support.
We are the culmination of all those we every meet. We appreciate you sincerely for your sharing your lives and your work, our work.
-Diane Lopez Wilson
Stay tuned, visit:
www.tonyredhouse.net